A Message from Dr. Kats in Winchester, VA
"I graduated from Ohio College of Podiatric Medicine in May of 1991. After graduation, I completed the Waldo Podiatric Surgical Residency, a three-year surgical residency in Seattle, Washington, which is considered one of the top podiatric surgical residencies in the country. Although the emphasis of the residency was reconstructive surgery and trauma care of the foot and ankle, the residents extensively dealt with all aspects of patient care.
Yevgeny Kats
The rotations were performed through major teaching institutions in the Seattle area such as University Hospital, Veterans Administration Hospital, and Harborview Medical Center. I am board certified in foot and reconstructive foot/ankle surgery. I am on staff at the Winchester Medical Center and Surgi-Center of Winchester, as well as at the Warren Memorial Hospital in Front Royal, Virginia.
I provide complete care of the foot and ankle, both medical and surgical, for all ages. I am interested in all aspects of foot and ankle care, including but not limited to:
Diabetic & Arthritic Care
General Podiatric Care
Structural Deformities
Foot & Ankle Surgery
Foot & Ankle Injuries
Sports Medicine
Both of our offices are equipped with latest imaging technologies such as diagnostic ultrasounds and digital X rays. I participate in all major local health insurance plans including Anthem Blue Cross/Blue Shield®, Medicare, Medicaid, United®, Optima Health®, Aetna®, Cigna®, and Tricare.
In closing, it is my and my staff's goal to provide you with the most pleasant, courteous, and state-of-the-art care possible. The vast majority of my patients come from referrals from both physicians and patients. Please rest assured that my staff and I will work diligently to resolve your problem with the highest degrees of quality and efficiency."
- Dr. Yevgeny Kats
---
Ashley Mayer, D.P.M.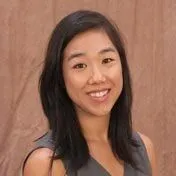 I was born in Pusan, South Korea, adopted at an early age, and grew up in Scranton, Pennsylvania. My undergraduate training was done at Lehigh University in Bethlehem, Pennsylvania. Following that, I attended Temple University School of Podiatric Medicine and received my doctorate degree in 2009. I remained in Philadelphia for postgraduate training where I completed a four-year residency program at Temple University Hospital. During my residency, I received extensive training in foot and ankle surgery, reconstructive and trauma care, and diabetic limb salvage. I am board certified in foot surgery. I am on staff at Winchester Medical Center, Surgi-Center of Winchester, and Valley Health Surgery Center in Winchester, Virginia as well as Warren Memorial Hospital in Front Royal, Virginia.
I accept most major health insurance plans including Medicare, Medicaid, Anthem Blue Cross/Blue Shield, Tricare, United Healthcare, Optima, Cigna, and Aetna. My staff and I hope to provide you with the best care possible and would ask that you let us know if we can be of assistance in any way. We look forward to helping you with your foot and ankle needs!