Welcome to Our Practice
Welcome to Yevgeny Kats, DPM, Your Podiatrist in Winchester, VA
Shenandoah Foot & Ankle Center, located in Winchester and Front Royal, VA, specializes in comprehensive foot and ankle care. As podiatrists, we are equipped to handle all ailments afflicting the human foot and ankle. From simple palliative care to complex reconstructive and trauma surgery, you can trust our medical team to tailor your treatment plans to suit your individual needs.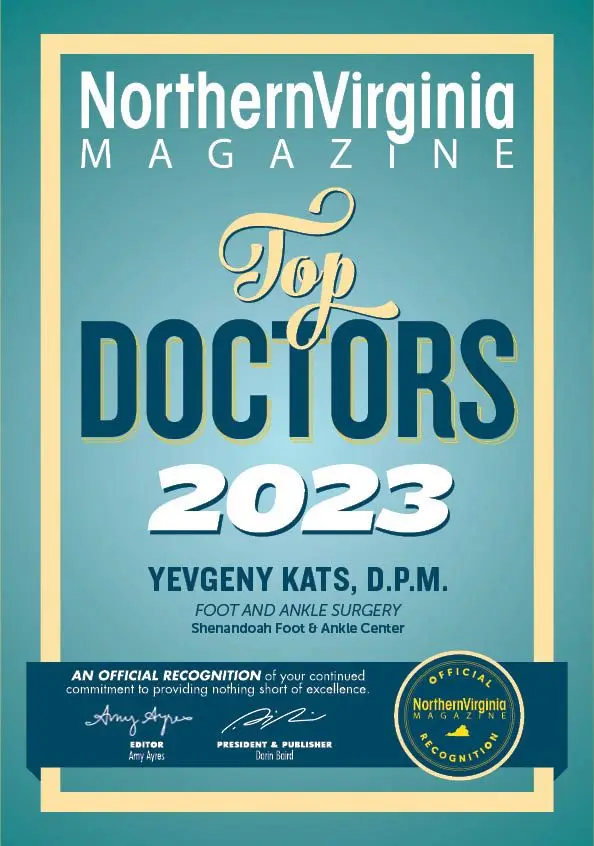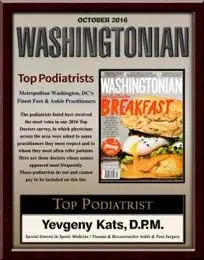 Our Treatments Include:
Diabetic & Arthritic Foot Care
Ankle/Heel/Foot Pain
Sports Medicine
Limb Salvage
Reconstructed Foot & Ankle Surgery
Bunions & Hammer Toes
Injuries of Foot and Ankle
Advanced Wound/Ulcer Care
Corns, Ingrown Nails & Warts
Patient Satisfaction & Comfort
Our patients' well-being and satisfaction is our top priority, and we strive to achieve this in a relaxed, comfortable, and professional environment. As foot and ankle surgeons, we utilize the latest and most advanced techniques for the best outcomes and speedy recovery of our patients. This practice has been built on referrals from the physician, specialist, and existing patients. Nobody can match our level of care, attention to detail, and ease of treatment.

Drs. Yevgeny Kats and Ashley Mayer along with the staff of Shenandoah Foot & Ankle Center are confident they can alleviate your discomfort both quickly and efficiently. Don't let foot and ankle issues slow you down, come see the foot and ankle surgeons at Shenandoah Foot & Ankle Center.

Learn more about our effective medical treatments for foot and ankle problems by contacting our staff of trained medical professionals.